Corporate Housekeeping Services
We at Clean4u, offer reliable corporate housekeeping services in Bangalore. Keeping the office environment clean helps employees to work in peace. Our team of highly trained & skilled professional will make your office into sparkling clean space.
Our commercial cleaning services has been expanded to many sectors like Corporate Office Cleaning, Retail Stores, Commercial Buildings, Factories, Manufacturing Plants, Shopping Malls, Educational Institutes, Hospitals, etc.
We believe in delivering most quality and excellent services. Our main aim is to provide complete satisfaction to our clients. We use 100% eco-friendly chemicals for cleaning services.
We Offer varieties of Corporate housekeeping packages: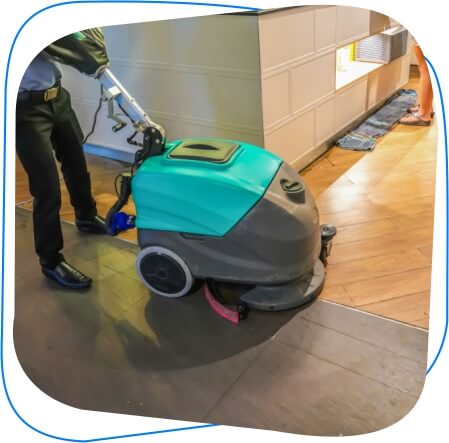 Our Commercial Cleaning Services include:
Routine maintenance activities relating to the general upkeep of the premises are programmed on a regular basis – daily, bi-weekly, weekly, etc. there are maintenance activities that occur outside of a formal work order system and for which no specific maintenance records are kept. Listed below are some of the maintenance activities.
Doors, windows and glass cleaning
Clearing of all dustbins in office premises
Floor sweeping and moping
Rest rooms cleaning and checking.
Systems/Telephone dusting.
Electrical fittings dusting.
Training, Server, IT, Hub and Electrician Rooms cleaning for scheduled days
Pantry and common area cleaning
Error: Contact form not found.
Call Us to Take an Extraordinary Service!